When it comes to controversial "Yellowstone" characters, few are more divisive among fans than Kelly Reilly's Beth Dutton. While Beth is cunning and strong-willed, she can also often be standoffish and gruff. Some viewers love her, others love to hate her, and some just don't like her at all. Nonetheless, it's fair to say that "Yellowstone" wouldn't be the show that is without her presence and vital knack for moving the narrative forward in interesting and unexpected ways. That said, Beth's nature as a polarizing character also nearly killed "Yellowstone" as a series before it even got its start back in 2018.
In an interview with The Hollywood Reporter, "Yellowstone" creator Taylor Sheridan revealed that he had actually developed the series for HBO before it was picked up by Paramount Network. The problem was that a number of HBO's executives were worried that fans wouldn't like Beth or find her character compelling, but Sheridan didn't budge. "So I said to them, 'OK, everybody done? Who on this call is responsible for a scripted show that you guys have on the air? Oh, you're not? Thanks.' And I hung up," he recalled. "They never called back."
Sheridan's heated break with HBO over Beth subsequently threw the fate of "Yellowstone" into question, as an important policy on the part of the network nearly prevented the show from getting released at all in the aftermath.
HBO's kill policy almost kept Yellowstone from getting developed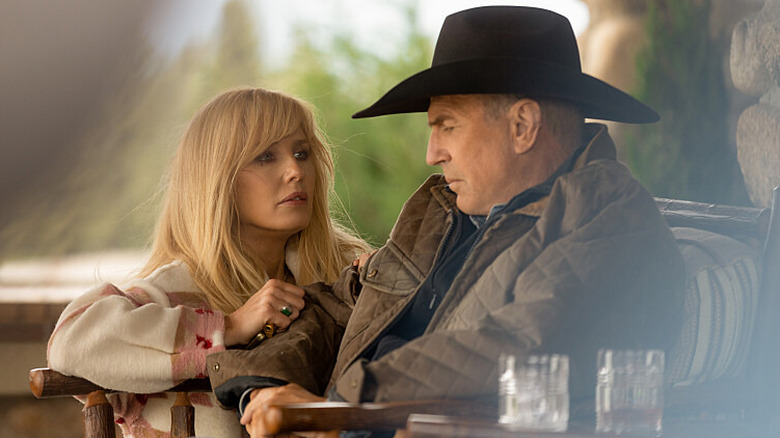 When HBO elected to pass on the continued development of "Yellowstone" over Beth Dutton, the problem for Taylor Sheridan wasn't just finding a new network to pick up the series. As The Hollywood Reporter noted, HBO was the rights holder for the "Yellowstone" script, as it was a project the network had developed internally, meaning that it could easily stop Sheridan from shopping the series to other interested parties. For that small bit of time, "Yellowstone" was as good as dead.
In a massive stroke of luck, Sheridan had someone pulling for him on the inside: former HBO programming president Michael Lombardo. "When the regime changed, Lombardo called me," Sheridan explained. "To his credit, he said, 'I always believed in the show, but I could not get any support.' His last act before they fired him was to give me the script back."
Lombardo's final act granted Sheridan the autonomy he needed to take "Yellowstone" elsewhere, and the rest is history. The show found a home on Paramount Network, and Sheridan executed his uncompromising vision for Beth as a character — one who has now become a major part of the series' unique identity and a standout favorite among a sizable swath of viewers.